Besides warming the environment in cold days, fireplace is an elegant and welcoming decorative element. Either wood stove, gas or electric, fireplace creates a perfect scenario to have friends and family any time of the day. There are several types of materials that can be applied, however, marble is very desired because of its unique beauty and high resistance. Among the options, Travertine is a type of marble very used in wall claddings and outside facades.
Travertine
Travertine marble is classified as a natural stone in cream color available in different intensities.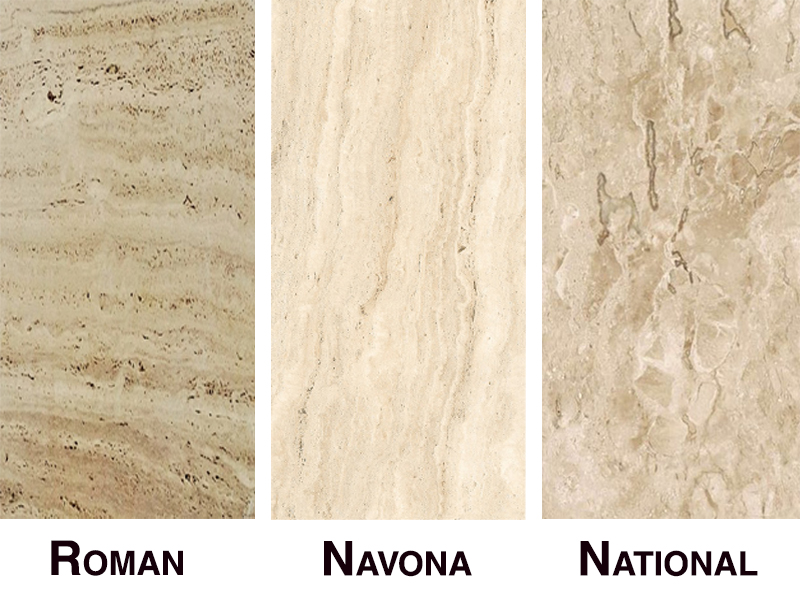 Types of Travertine.
The positive point is the facility to harmonize with different materials in the project. It matches with wood, for example, because it transmits balance and modernity to the environment.
Travertine Fireplace
Be inspired with pictures of living rooms that there is Travertine Romano as wall claddings on the fireplace: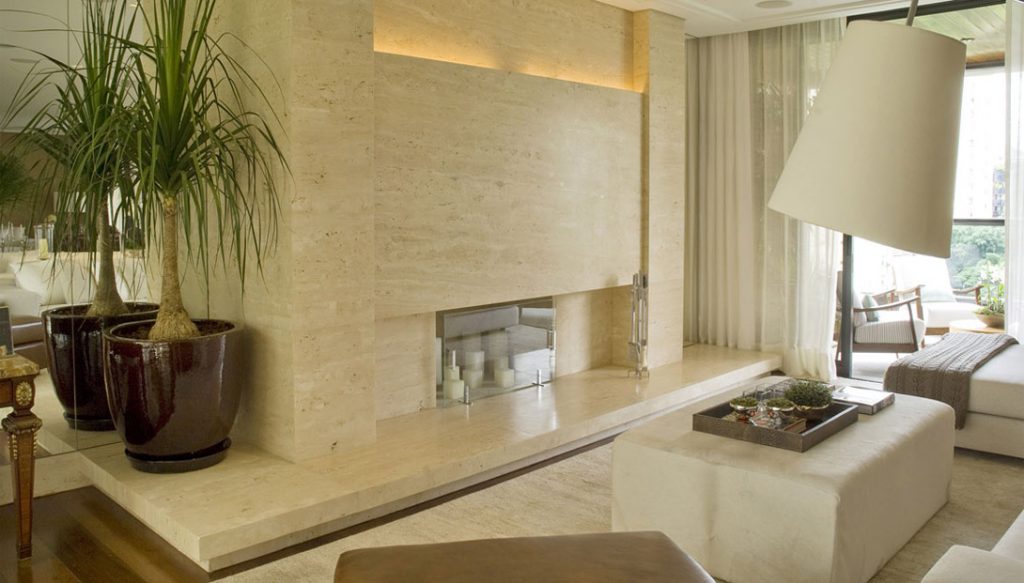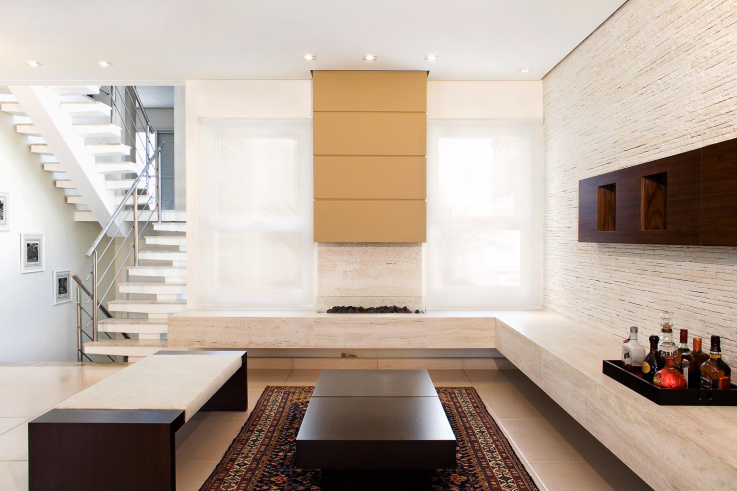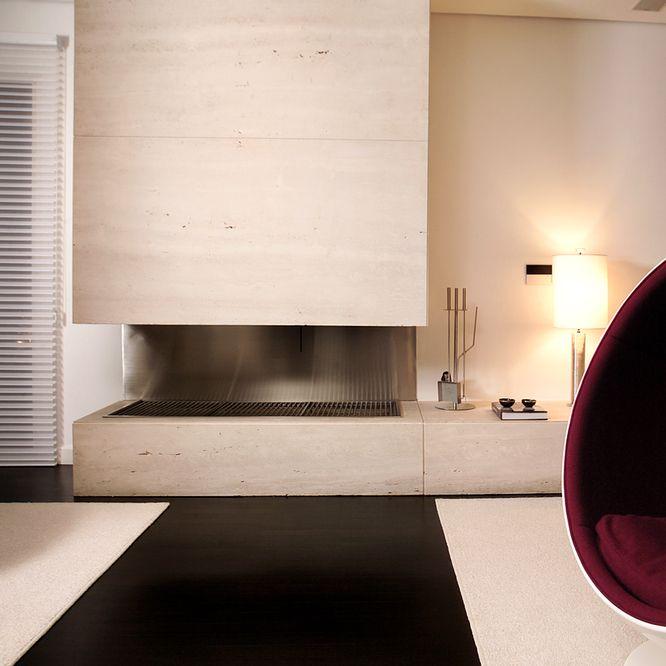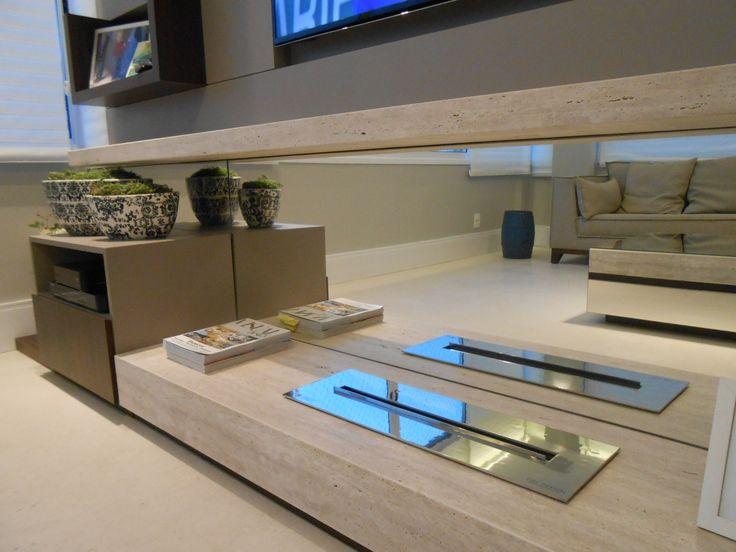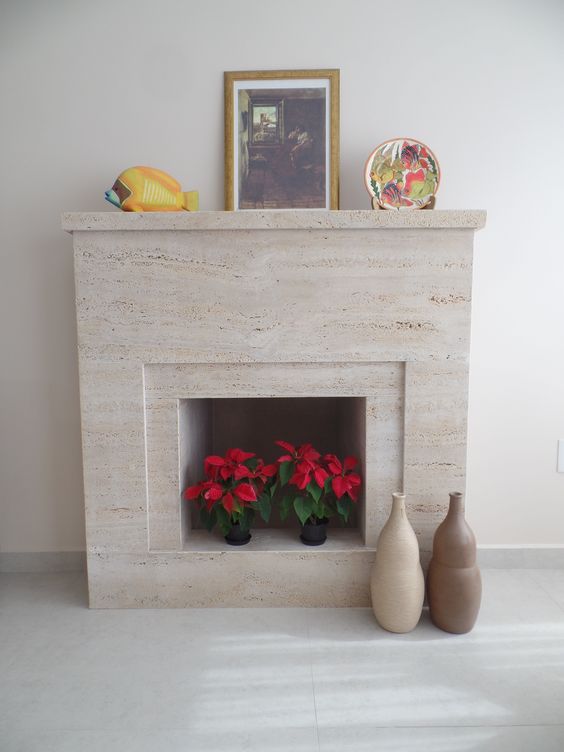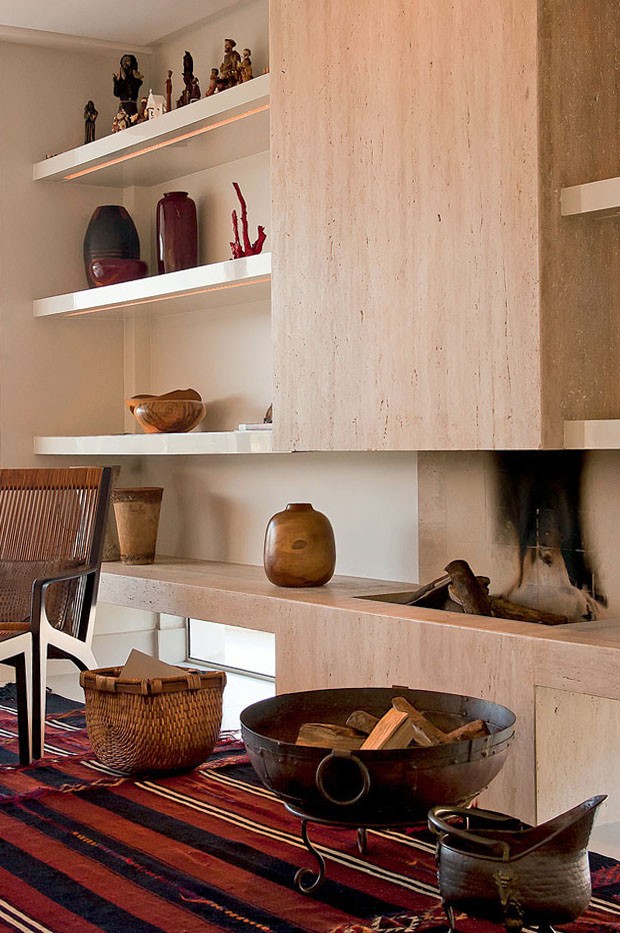 If you wish to create projects of fireplaces, contact us! PR Marble and Granite offers a variety of stones from its own quarries. Check out all the options available to make your project unique and authentic!